FEATURED SPEAKERS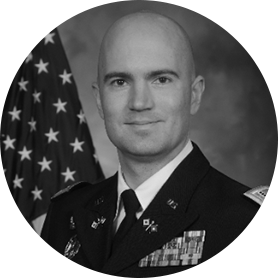 Ben Koontz
Cyberspace Defense Advisor
Army Cyber Center of Excellence
Read More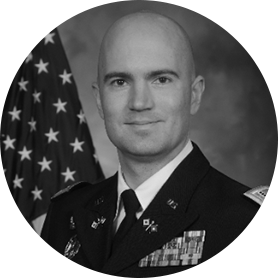 Ben Koontz
Cyberspace Defense Advisor
Army Cyber Center of Excellence
CW4 Ben Koontz currently serves as the Cyberspace Defense Advisor for the Army Cyber Center of Excellence. Ben architected and implemented the Army's first Zero Trust network within a tactical environment. Ben also developed the Army's first Zero Trust curriculum where the Army Cyber Center of Excellence has delivered the course to over 100 students since its creation in April, 2023.
CW4 Koontz entered the Army Reserves in April 2004 and entered full time active duty service in October of 2008. He received his Warrant Officer Commission in the Signal Corps on 9 June 2011 through Warrant Officer Candidate School at Ft Rucker, AL. During his career, CW4 Koontz served as an Information Systems Specialist, Information Systems NCO, Server NCO, Brigade Information Systems Technician, Division Information Protection Technician and DCO Tech Advisor.
CW4 Koontz is a graduate of the University of Maryland, University College with a Bachelor's of Science in Information Systems Management. CW4 Koontz is also a graduate of Western Governor's University with a Master's of Science in Information Assurance and Security. Ben holds over 35 industry certifications that include 14 SANS security certifications, 11 Microsoft Systems and Security certifications, OSCP, CEH, CISSP, and the prestigious GIAC Security Expert with less than 400 holders worldwide. His military education includes Warriors Leaders Course, Warrant Officer Candidate School, 255A Warrant Officer Basic Course, 255S Warrant Officer Advanced Course and Warrant Officer Intermediate Level Education.
His past assignments include Information Systems Specialist for 48th CSH, Fort Meade; Information Systems NCO for 377th Theater Support Command (OIF); Server NCO for USARPAC G6 at Fort Shafter, HI; Brigade Information Systems Technician for 3IBCT 25th Infantry Division at Schofield Barracks, Hawaii; Division Information Protection Technician at Camp Red Cloud, Korea; CJFLCC-OIR Information Protection Technician for 1st Infantry Division at Union III, Iraq; Technical Advisor for DISA DCO at Fort Meade, and Division Information Protection Technician at Camp Humphreys, Korea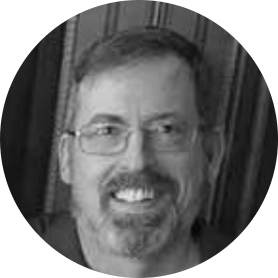 Phil Osip
Senior Chief Architect, Global CTO Organization
Red Hat
Read More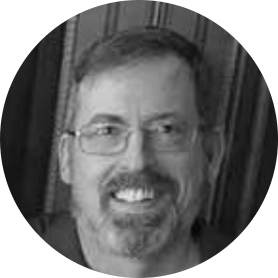 Phil Osip
Senior Chief Architect, Global CTO Organization
Red Hat
Phil Osip is a Chief Architect for Red Hat defining and advocating enterprise grade open source solutions for the DoD. A seasoned software architect with three decades of experience designing, developing, delivering, and deploying meaningful and timely solutions addressing operational challenges and needs globally across DoD, MoD, and federal agencies.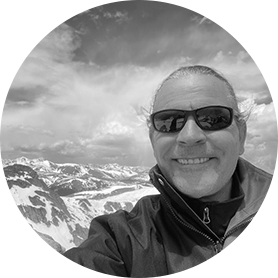 Mark Salowitz
Senior Architect
Red Hat
Read More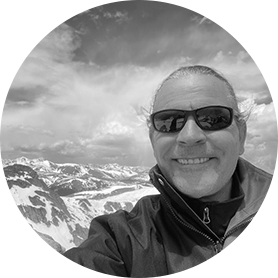 Mark Salowitz
Senior Architect
Red Hat
Mark Salowitz is a Senior Architect with Red Hat who brings over 19 years experience with Systems Integrators in the Intelligence and Maritime communities. Mr. Salowitz has extensive experience in scaling compliance and security automation tooling to meet the increasing tempo of continuous audit and reporting requirements.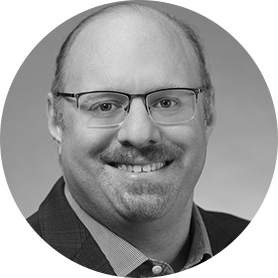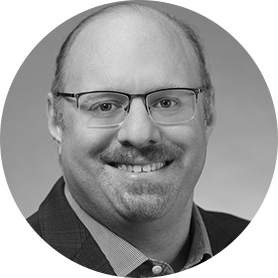 Steve Orrin
Federal CTO
Intel
Steve Orrin is Intel's Federal CTO and a Senior Principal Engineer. He leads Public Sector Solution Architecture, Strategy, and Technology Engagements and has held technology leadership positions at Intel where he has led cybersecurity programs, products, and strategy. Steve was previously CSO for Sarvega, CTO of Sanctum, CTO and co-founder of LockStar, and CTO at SynData Technologies. Steve is a recognized expert and frequent lecturer on enterprise security. He was named one of InfoWorld's Top 25 CTO's, received Executive Mosaic's Top CTO Executives Award, is a Washington Exec Top Chief Technology Officers to Watch in 2023, was the Vice-Chair of the NSITC/IDESG Security Committee and was a Guest Researcher at NIST's National Cybersecurity Center of Excellence (NCCoE). He is a fellow at the Center for Advanced Defense Studies and the chair of the INSA Cyber Committee.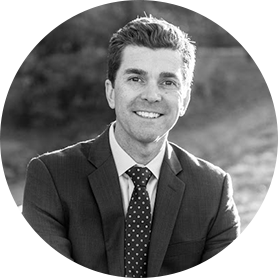 Moderator
George Jackson
Executive Producer
GovExec TV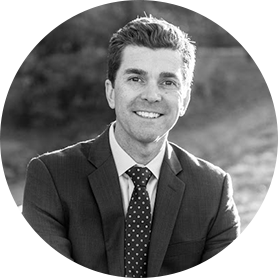 Moderator
George Jackson
Executive Producer
GovExec TV
Join us for this digital event on September 27th at 2 pm ET!
As the global threat landscape evolves, leaders must adapt their cybersecurity practices to better protect valuable data and ensure mission success. The rise of Zero Trust Network Access (ZTNA), which segments access and limits user permissions to specific applications and services, can help limit attackers' lateral movement, reduce attack surfaces, and contain the impact of breaches.
Implementation, however, is not without its challenges. In this 3rd leg of our interactive three-part series, Red Hat and GovExec connect you with government and industry experts to provide strategic perspectives on making the right IT infrastructure choices to support zero trust - now and into the future.
This webcast will go beyond thought leadership to provide the solutions to your most pressing issues. Submit your question for our experts to answer in a special 'Whiteboarding' segment!
Join us on Wednesday, September 27, for this final installment of this series as we explore the infrastructure behind a strong zero trust architecture. What should leaders consider as they build out the infrastructure that will best support ZTNA? We'll discuss the opportunities for infrastructure improvement, and the challenges in ensuring its flexibility and security. So get your questions ready and register today!
Have a question for our speakers?! Email us at zerotrust@redhat.com!